STORE INFO
Stork Vision Fort Worth
906 W Cannon St • #108 • Fort Worth, TX 76104
(p) 817.992.0798 • (e) storkvisionfortworth@yahoo.com
Se hablo espanol
Appointments can be made on line 24/7
Appointments can be made by telephone Mon-Fri 9am-6pm, Sat 9am - 3pm
We are conveniently located in the Medical District, just south of downtown Fort Worth.
NO REFUNDS ON SERVICES.
Discounts available for military, veterans, first responders and teachers!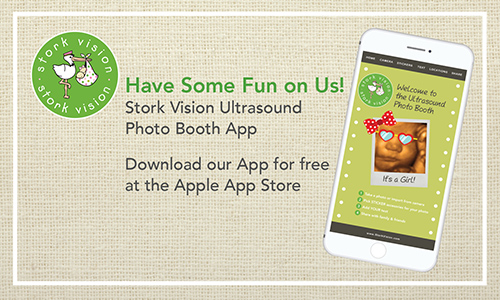 RESTRICTIONS
Please know that Stork Vision® requires that all expectant women seeking 2D, 3D, or 4D elective ultrasounds must be receiving prenatal care. Stork Vision® also requires written verification, consent, or authorization from Healthcare Providers prior to performing any ultrasound service. Prenatal Ultrasounds performed by a Stork Vision® ARDMS® Sonographer does not replace the full anatomical diagnostic ultrasound provided by the Prenatal Healthcare Provider. Stork Vision's® limited diagnostic ultrasounds are limited to noting fetal number, baby's position, baby's gender, and the presence of a fetal heartbeat. All Sonograms are performed by appointment only.