STORE INFO
Stork Vision Frisco
3550 Parkwood Blvd., Bldg C, Ste 305, Frisco, TX 75034
 On the corner of Parkwood Blvd and Warren is a Holiday Inn Express, we are caddy corner to the left behind it, next to Gateway Imaging.
Store Hours:
Monday thru Friday 10-6
Saturday 9am-3pm
Sunday 11-4
Please call/text/email us anytime to 972.377.7770 or storkvisionfrisco@yahoo.com. If your call is not answered, please leave a message as we will return your call as soon as we can. You may also go to our website at www.storkvisionfrisco.com and click on BOOK NOW. You will be able to book appointments and get information on each of our packages.

"Same day Scheduled appointments Available"
"Appointments can be made online 24 hours a day"
(p) 972.377.7770 • (e) storkvisionfrisco@yahoo.com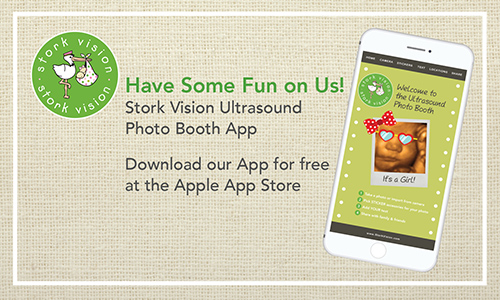 RESTRICTIONS
Please know that Stork Vision® requires that all expectant women seeking 2D, 3D, or 4D elective ultrasounds must be receiving prenatal care. Stork Vision® also requires written verification, consent, or authorization from Healthcare Providers prior to performing any ultrasound service. Prenatal Ultrasounds performed by a Stork Vision® ARDMS® Sonographer does not replace the full anatomical diagnostic ultrasound provided by the Prenatal Healthcare Provider. Stork Vision's® limited diagnostic ultrasounds are limited to noting fetal number, baby's position, baby's gender, and the presence of a fetal heartbeat. All Sonograms are performed by appointment only.