about • packages & pricing • directions
We honor coupons and advertised specials from any Utah ultrasound imaging center.
STORE INFO
Stork Vision Salt lake City
Store Info:
9235 South Redwood Rd Suite B, West Jordan, UT 84088
Stork Vision Salt Lake City is conveniently located on Redwood Road in Fox Office Park in Building #5, just minutes from I-15 and I-215.

Email: StorkVisionSLC@gmail.com
Store Hours:
Monday 9 am-7 pm
Tuesday 9 am-7 pm
Wednesday 9 am-7 pm
Thursday 11am-9 pm
Friday 9 am-7 pm
Sat 9 am-6 pm
Other appointment times available upon request.
Appointments can be made online 24 hours a day.
Appointments can be made by telephone 7 days a week from 9 am-9 pm.
(p)(801) 414-0132
(f) (801) 937-7011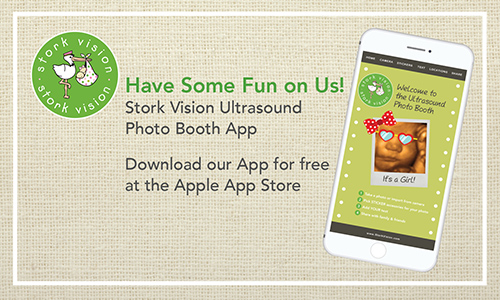 RESTRICTIONS
Please know that Stork Vision® requires that all expectant women seeking 2D, 3D, or 4D elective ultrasounds must be receiving prenatal care. Stork Vision® also requires written verification, consent, or authorization from Healthcare Providers prior to performing any ultrasound service. Prenatal Ultrasounds performed by a Stork Vision® ARDMS® Sonographer does not replace the full anatomical diagnostic ultrasound provided by the Prenatal Healthcare Provider. Stork Vision's® limited diagnostic ultrasounds are limited to noting fetal number, baby's position, baby's gender, and the presence of a fetal heartbeat. All Sonograms are performed by appointment only.